If you are interested in off roading a Range Rover here is our off road Range Rover buyers' guide.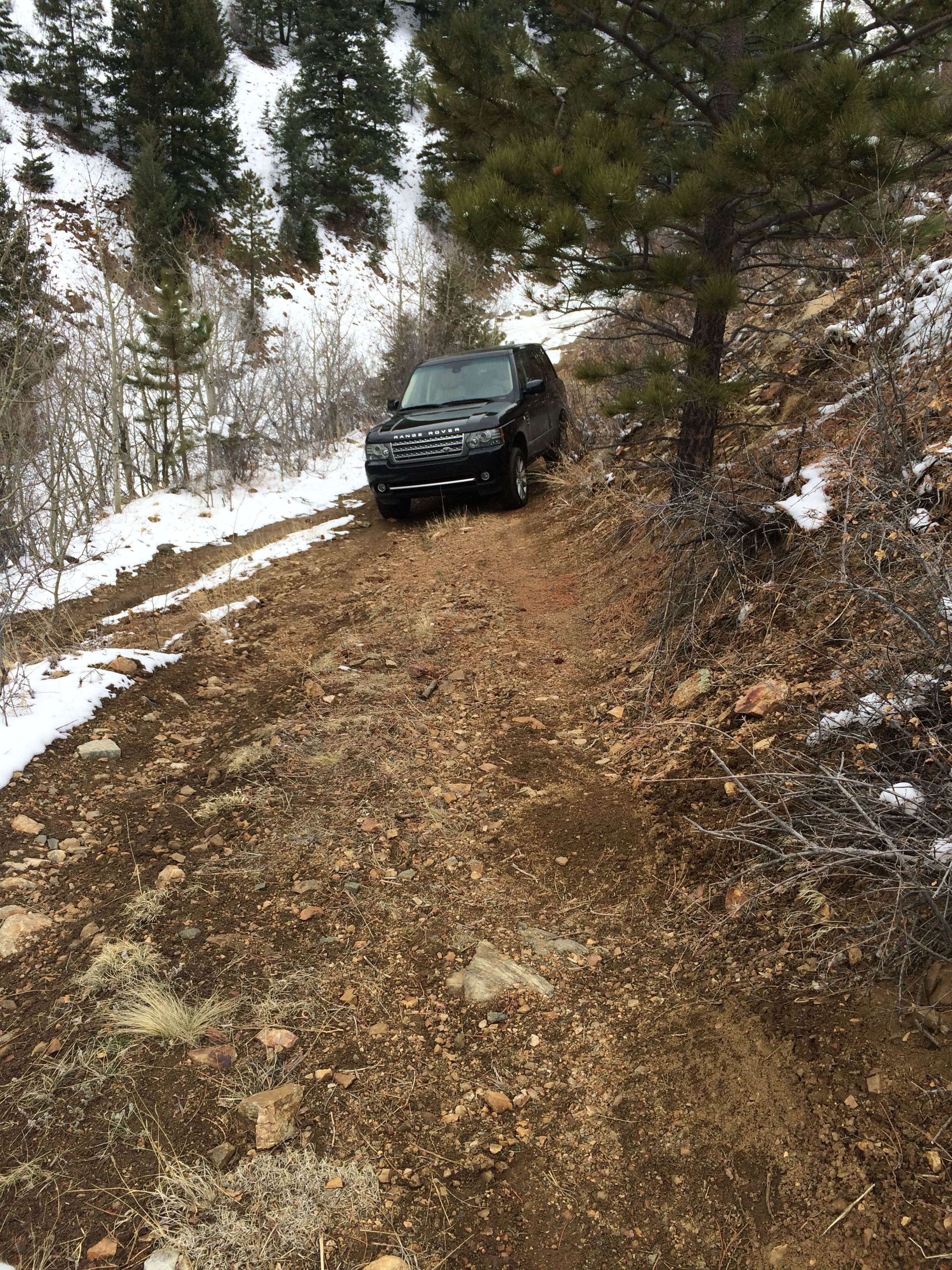 The Range Rover classic shares many parts with other land rover's so there are many aftermarket offroad parts available.  Rebuilt engines are fairly cheap, throw in a rear locker and put it on 33″s with a lift, plate it, add steel winch bumpers and imho you have a fantastically capable truck that is fairly luxurious inside as well.

Check out this ECR Build out: http://www.eastcoastrover.com/Range-Rover.html
The classic has a true locking center differential which is going to perform much better offroad than a viscous coupling center differential found on the P38.
Overall I would have to say if you are buying a truck to offroad it is hard to get better than a Range Rover Classic which shared many parts with hard core Land Rovers.

Engine's and transmissions are fairly cheap.  It is important to get one free of rust and with a good condition interior.
I would personally build out a Range Rover Classic like this

Put ARB front and rear lockers on it and run a compressor for the lockers, or Detroit Auto Lockers if you need to go cheaper
Front ARB Bumper with Winch
Rocksliders
ARB Rear Bumper with Winch if possible
Roof rack with tent
New 2″ longer springs with 2″ spacers for a 4″ lift
33-34″ Mud Terrain Tires
rear ladder
CB

Range Rover P38 is fairly tough, it's a hard truck to for example bend the frame on.  The Air Suspension has largely been figured out and there exists EAS bypass kits and cheap springs kit.  It is somewhat more difficult to outfit a P38 than a classic.  The largest tires I could run were 33″, I did fit an ARB rear diff lock and overall the truck is very competent, much more so than a standard lifted jeep but the viscous coupling requires some slippage to lockup, you have to consciously spin the tires a bit to engage a center differential locking via viscous formula, this is a fairly big limiting factor.  The front differentials are pretty fragile, they are often 2 pin carriers, not 4 like the rears.   If you are serious about offroading I would go for the classic over the P38 due to the true center lock and multitude of offroad parts available.

I personally built out a P38a as follows:

Arnott Gen 3s with 2″ computer lift
32.8″ BFG All Terrain Tires
Differential protectors
Front cow bar and front rear light protectors
ARB Locking Rear Differential
I should have added rock sliders.

The L322 Mark 3 Range Rover in my experience the later L322's are better off road than the P38's, a stock 2006 L322 with All Terrains will run harder than my old p38 with rear locker and 33″ tires, partially because the lockup from the center differential is almost instantaneous.  The 2007+ introduce an optional rear locker which also locks up very quickly and can deliver almost 100% torque split under 93-100 torques.  If you are trying to build out a Range Rover, a classic with center locker is probably the best bet.
READ MORE ABOUT THE L322 2003-2012 IN OUR L322 BUYERS GUIDE

This section is in ebook available immediately on Kindle

The Range Rover Sport shares some parts with the LR3 and LR4 or Discovery 3 and Discovery 4 so there exists options to outfit a truck.  Stock form the L322 is better off road with more articulation, an area under the doors to allow entry during bottoming out.  Though I would imagine it would be easier to outfit a L320 Range Rover sport than an L322.
Range Rover Mark 4 L405 Has some very positive initial reviews from adventures owners.  Though many suggest it doesn't "feel as solid."
Range Rover Sport II I have seen outfitted out, it seems there are parts for this truck.
Range Rover Evoque, is likely better than anticipated with the ediffs.  It would likely be good on the beach or on trails up to about 3 on trail damage.
Please continue to our new page about offroading range rovers.
See this page for information about tire sizes.