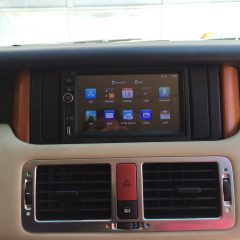 Our 2006 HSE, has had her native electronics rendered inoperable by a downline MOST fault caused by water ingress.  She has always had a few issues with her radio and it didn't make financial sense to try to reintegrate with the factory radio so we gutted the original screen and replaced it with a double-din headunit adapter.   The headunit adapter fits in with various length brackets and secures it like so.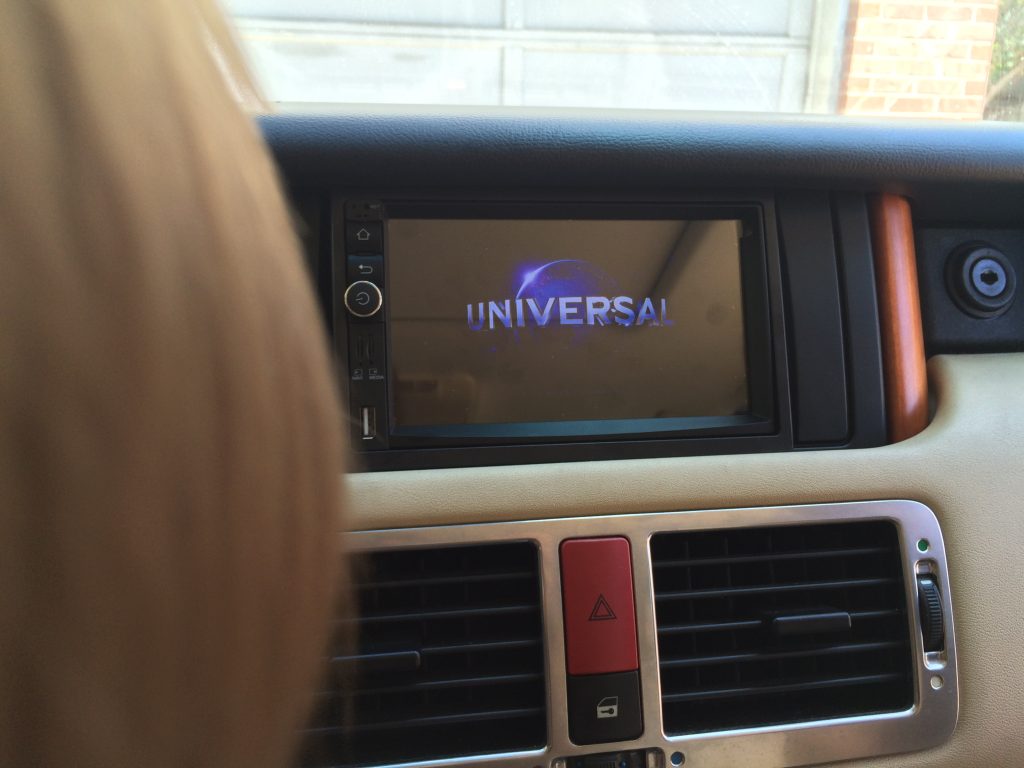 There exist various PowerfulUK and other videos about removing the dash so that will not be covered here.  Our day 1 install had us install a "Pumpkin" brand double din 7″ quad core android navigation with 2GB of RAM and 32 GB of on-board storage, along with a preinstalled MAP MicroSD data card 8-16GB, which leaves one MicroSD and USB on the front.  I dropped in a 32GB MicroSD with various media. I opted for the 2GB ram version of the Android Head Unit as most are only available with 1GB ram which I thought might be a bottleneck.
The performance of the unit is what I would describe as diesel like, the quad core ARM processor completes tasks without being bottled down but without the sheer speed of Apple's new PRO chips.  Overall I am happy with the performance of downloading and updating various apps and settings.  The multi-tasking never bogged down.  The installed Bluetooth app is custom and perhaps limited, but it connected to my phone quickly with the password 0000. After connection there is a prompt to download the contact information.  I declined as this is primarily Ali's Range Rover although it does have Cooper Zeon's and Rocky Mountain pinstriping.
Read More