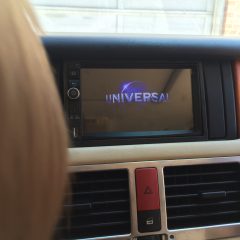 Our Range Rover's audio, bluetooth, and navigation died one by one.  I had to bypass the bluetooth, the audio went out a few years later and now the range rover navigation upgrade is down although I believe the screen technically works.
I put in the range rover android head unit with friend and local master euro mechanic Brandon (if you are in Denver and need a mobile land rover mechanic, I'll get you in touch) in part 1.  But without the audio it was compelling how important audio is to car audio even with all of the increasingly visual information.
I set out to get the rear screens hooked up and the amp I would end up running the highs through.  I accomplished both of those over 2 days not without drama though as I initally cut some wires that looked like speaker twisted pair but turned out to be the speed sensor wires. After Ali braved the codes and went to work I finished the project on day two although I always think about ways to make things better so there may be a part 3 which will be running additional speaker cables to the front to run a three way crossover (as planned) to the front versus using the factory splitter for the mids/tweeter, running a backup camera, and running an FM antenna.  However, getting the speakers and amp hooked up was a fairly intense day so let's cover it.
Read More