One thing many don't consider, is you can actually add OEM Land Rover Paddle Shifters to 2010-2012 Range Rover L322. I was first made aware of this via an ill titled thread on rangerovers.net.
The only issue with the install is that the L connector from the paddle shifters is the wrong sex to connect to the the wheel connector. There are a few work arounds. The one I would reccomend is using Powerful UK LTD who provides a sex adapter for the Range Rover "Flappy Paddles". The harder way which is of course the way I choose is to mock up a connector using a small 4 pin computer 3.5″ disk drive power cord shaved down and pressed in very tight. It took a few hours to get the connector just right and I still worry that the connector may loose itself. The best advice I read is to ensure the flappy paddle plus and minus symbols light up with the lights on which will ensure they are wired properly.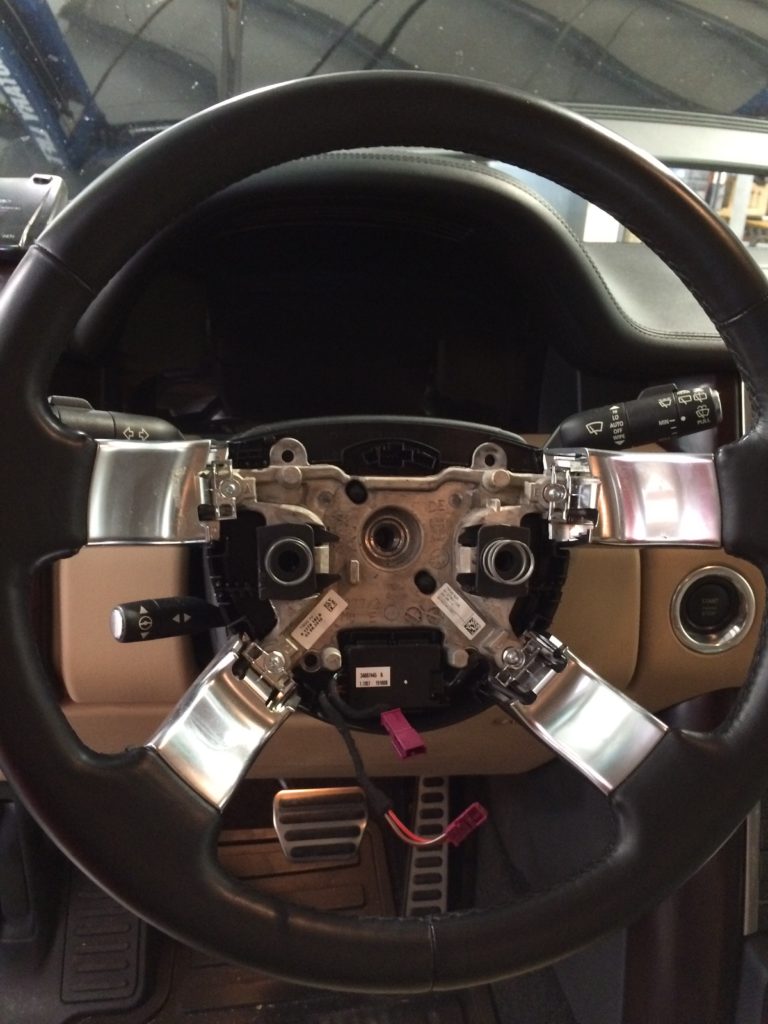 Take off the airbag. I would recommend cutting power but Brandon didn't seem worried. Once the flappy paddle shifters are installed you need to edit the CCF under transmission enable paddle shifters.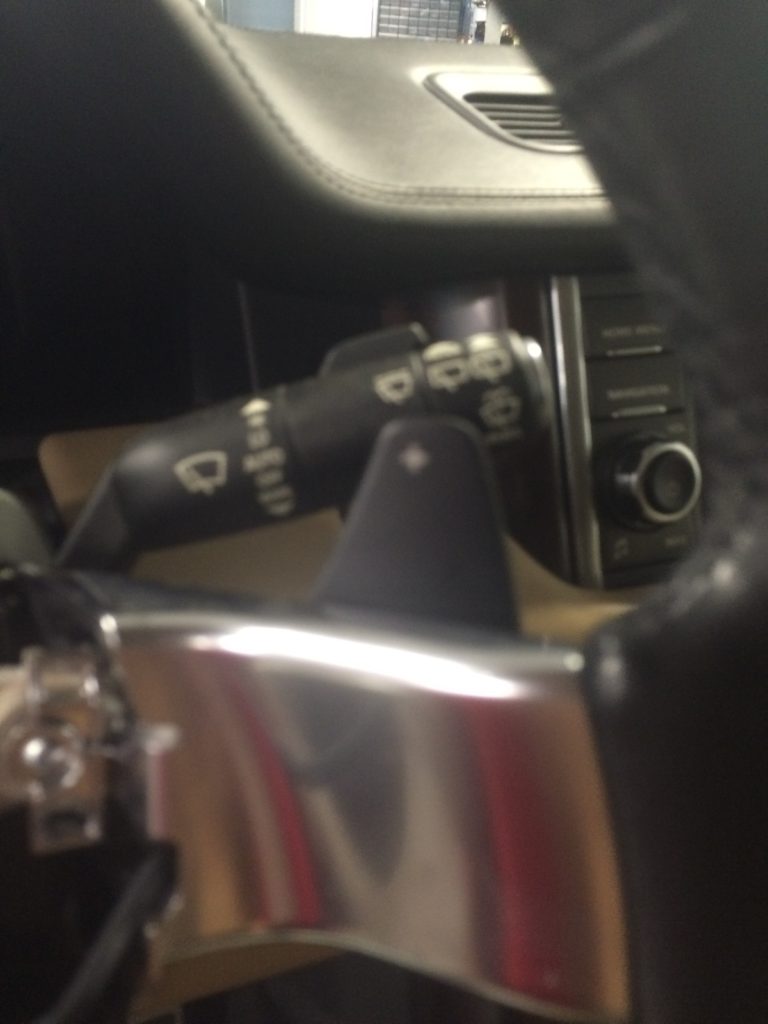 These paddle shifters provide a lot of control in low range. Another tip is that if you hold the plus shifter for a few seconds you will revert back to automatic mode. In drive mode you can shift down and pass then return to cruise and the transmission will automatically controlled shifting on it's own. Shift into Sport and the paddle shifters will hold up and down until rpm "yellow line".