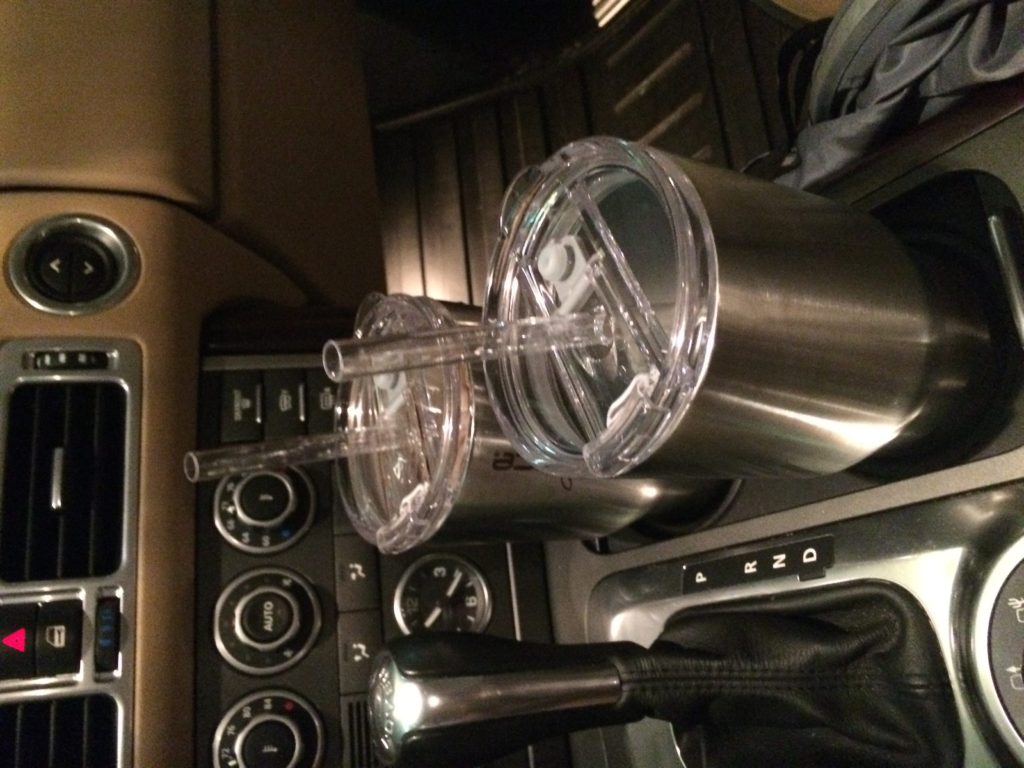 While this isn't the most important Range Rover issue I've ever blogged about, I picked up a "Reduce" brand two pack of stainless steel vacuum insulated tumblers.  These two cups fit the Range Rover center console perfectly and look good in the car.  As in you can use the both cups in the cup holder in the same time.
They have a unique lid with a straw, sip, or gulp option on the same lid, a straw lid is about $10 extra from Yeti. So it may not be Yeti quality but this Costco cup addition comes in at $20 which is very reasonable and a great accessory for every Range Rover 2007-2012 owner.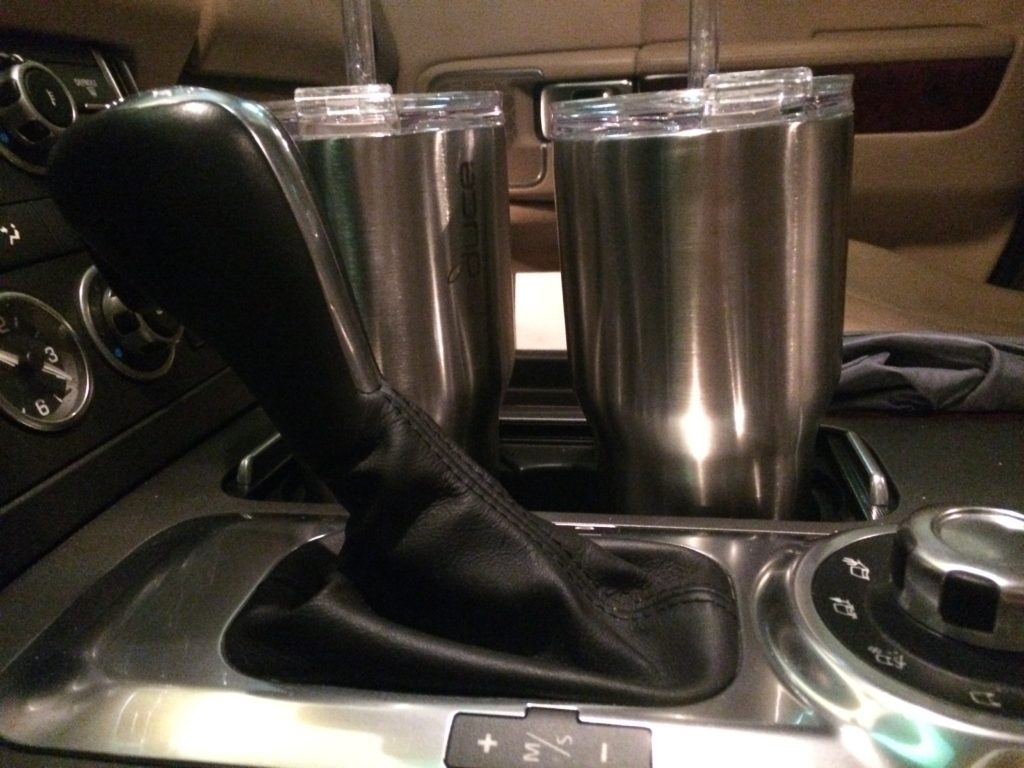 These cups are great for iced coffee and drinks, Reduce claims a 24 hour cool performance from their stainless steel vacuum double wall construction.  In practice you can leave an iced drink in the sun light in your Range Rover, come back after running some errands and come back to a nice cool drink.